General Insurance
The Indian insurance sector is rapidly moving towards international standards of free (risk-based) market pricing and new/innovative product offerings. Big changes have occurred over the last seven years, during which the sector was opened to private participation, but with foreign direct investment (FDI) capped at 26%.
In line with forecasts for a continuation of solid growth and strong domestic demand, the number of insurers in the private sector will keep growing. Major foreign players see opportunities to increase both volumes and types of products. With the regulator possibly lifting the ceiling on foreign ownership to 49%, the capacities of domestic partners would no longer constrain capital levels for joint ventures. Until 2000, the general insurance sector had only four public sector players, formed after the nationalization of 107 general insurers. The public enterprises – Oriental Insurance Company of India (OIC), National Insurance Company of India (NIC), New India Assurance Company of India (NIA) and United Insurance Company of India (UII) -- were located in Delhi, Kolkata, Mumbai and Chennai respectively. They primarily focused on their immediate regions and there was little competition, leading to a near monopolistic environment.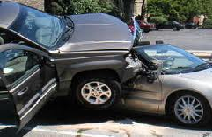 Motor Insurance
You need motor insurance when you buy a motor vehicle. Motor insurance covers your vehicle, be it a motorcycle, a car or a lorry, in case of accidents or theft. There are three common types of motor insurance available: third party; third party, fire and theft; and comprehensive cover. The level of your coverage dictates what you can claim if your vehicle sustains loss or damages.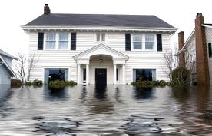 House Insurance
Home Insurance, or Houseowner / Householder Insurance as it is also known, is one of the most important insurance policies you can buy in your adult life. Your home is one of the largest financial investment you've made, and that's why it's so important to protect it. There are three main types of policies which you can buy to protect your home:
Basic Fire: This Policy provides you with coverage against loss or damage to insured property (i.e. house, shop and factory) caused by fire, lightning or explosion
House Owners Policy: This policy provides additional coverage compared to the basic fire policy. It may include loss or damage due to flood, burst pipes, etc.
House Holders Policy: This is a policy which covers your household contents and includes coverage for fatal injury to you as the insured. This policy does not cover damage to the house itself.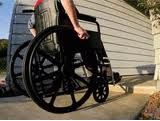 Personal Accidental Policy
Personal Accident insurance or PA insurance is an annual policy which provides compensation in the event of injuries, disability or death caused solely by violent, accidental, external and visible events. It is different from life insurance and medical & health insurance. You can either take a PA policy for yourself or a group policy for your family, protecting you and them anywhere in the world, anytime of the day. PA insurance provides 24-hour worldwide insurance protection.